From speech to consumption, and of course, breathing, the throat is a crucial part of your body. Working in conjunction with the mouth, ears, nose and myriad other systems, there's a reason it's half of a first responder's ABCD pneumonic protocol—'A' for 'airway', 'B' for 'breathing'—for saving your life. Though it also plays a sometimes thankless role in your hearing, housing the Eustachian (auditory) tube and warding off disease, as home to your tonsils and adenoids.
Parts of the Throat and Their Functions
Nasopharynx Function
Beginning at the back of the nasal cavity, and situated behind the nose and above the soft palate, the nasopharynx functions as the respiratory system's main airway. Also important—split on two lateral walls is the pharyngeal opening of the Eustachian (auditory) tube, which plays a role in the process of hearing. The nasopharynx additionally contains the adenoids.
Oropharynx Function
The part of the throat at the back of the mouth behind the oral cavity, the oropharynx includes the back third of the tongue, the soft palate, the side and back walls of the throat and the tonsils, all of which interplay with one another to support the passageway for food en route from the mouth to the esophagus and air en route to the nasal cavity.
Laryngopharynx Function
The junction of where the respiratory and digestive systems diverge, the rear of the laryngopharynx becomes the esophagus and continues into the digestive tract, while the front of the laryngopharynx merges with the entrance of the larynx. The epiglottis—the leaf-shaped flap—in your throat is here, which directs food on its correct path toward the esophagus, and prevents food and liquids from entering the trachea.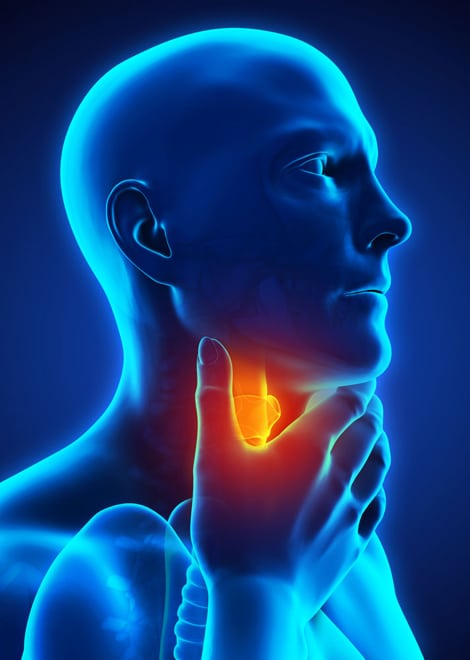 Common Conditions That Affect the Throat
How Are Throat Conditions Diagnosed?
ENT doctors use a variety of methods to diagnose throat conditions, including lighted scope tools, symptom-related testing and more technically advanced methods such as swab cultures for bacteria and virus testing or biopsies, if cancer is suspected.
Though every diagnosis always starts with your individual needs. Patient care begins with the patient, and every diagnosis starts with a conversation. We want to know what brought you in, how you feel both physically and mentally, when symptoms began and what factors may have had an impact. Evaluations may require examination of your ears, throat and nasal passage said above lighted scope tools, in which your doctor will carefully move the scope in different directions to see if there's any swelling of the throat or glands. Meanwhile, some throat conditions may require a CT scan or X-Ray to properly diagnose.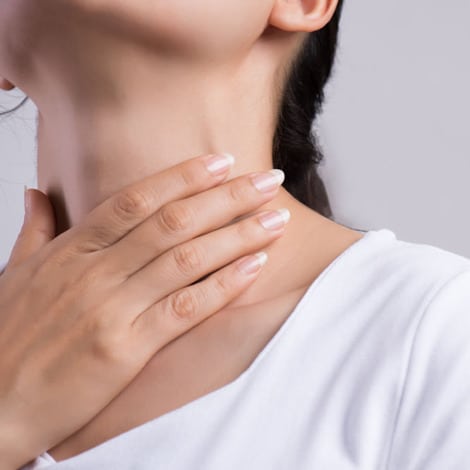 Contact Us Today!
If you are experiencing a medical emergency, please call 911. To request an appointment or connect with our team, please complete the form below. Our team will contact you during our regular business hours.